Unified heavyweight world champion Anthony Joshua collides with undefeated Ukrainian Oleksandr Usyk, the WBO mandatory challenger, at Tottenham Hotspur Stadium on September 25, live on Sky Sports Box Office.
James Dielhenn
Anthony Joshua may soon discover that former cruiserweight Oleksandr Usyk has "enough power to absorb and resist blows," says Michael Hunter.
Joshua's IBF, WBA and WBO heavyweight titles will be on the line when he is challenged by Usyk at Tottenham Hotspur Stadium next Saturday, live on Sky Sports Box Office.
"He's agile and defensive-minded," Hunter told Sky Sports of Usyk.
"It will be very difficult to get a win over Usyk in a certain way.
"Joshua will have to have a concrete game plan and follow it. It will be a very difficult task.
"If he makes it? Give the man credit.
"Because this style of fighting, for him, is the most difficult."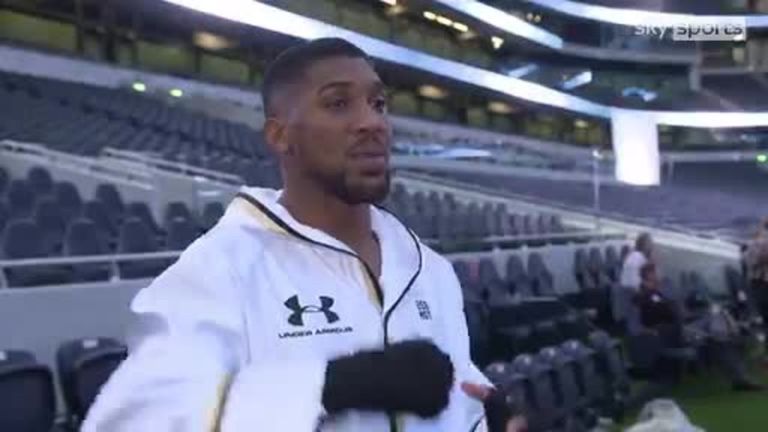 Usyk has joined Hunter at heavyweight and insists ex-cruisers still possess power: "Anyone in the 200-pound class is pretty much a heavyweight. We all hit hard."
Hunter said of Usyk: "Although he doesn't focus on hitting hard, he has enough power to absorb and withstand blows.
"He's bulking up and he's taller than me, he's got some length to him.
"He'll do exceptionally well. He hasn't taken any L's and hasn't had a problem since he's been a pro.
"A lot of people say that he hasn't performed to the best of his ability.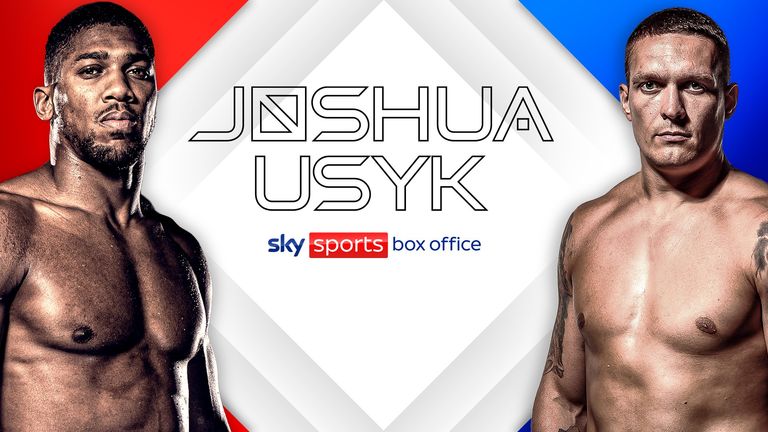 "Against Joshua, he will have to.
"He's done it a few times before, like at the Olympics. He's an A-grade boxer."
"Joshua is still learning on the job, going through experiences.
"There is an element of surprise because we don't know what kind of Joshua will come out.
"We know what kind of Usyk will come out, but we don't know at what level."
Watch Anthony Joshua vs Oleksandr Usyk on Saturday, September 25, live on Sky Sports Box Office.