Final Update: 31/10/21 12:36pm
Liam Livingstone says it was a "pleasure" to see Jos Buttler's 71 not out of 32 balls against Australia as England galloped to a third straight T20 World Cup win with an eight wicket thrashing alongside Aaron Finch; Livingstone also talks about spin bowling and the upcoming match against Sri Lanka.
"Genius" Jos Buttler is the best white ball hitter in the world, said his England teammate Liam Livingstone, after his brutal batting during an eight-field victory over Australia in the T20 World Cup.
Buttler had five sixes and four fours while posting an unbeaten 71 on just 32 deliveries, while England led Australia's 125 with 50 balls to spare in Dubai on Saturday night.
The 31-year-old's pyrotechnics included monstrous sixes in a row against Mitchell Starc as England claimed a third straight win.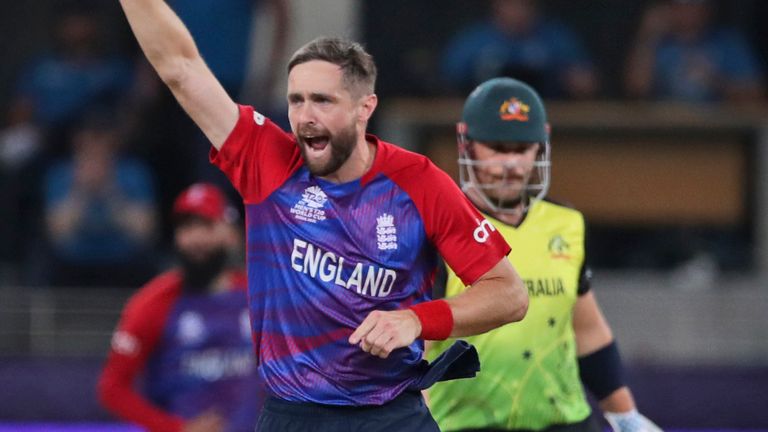 Livingstone told Sky Sports Cricket: "It was a pleasure sitting there watching Jos' tickets. It was great to see a genius at work.
"Every six he hit was 15, 20 rows back, about 50 rows back. I've said it all the time: He's the best white ball hitter in the world.
"When he gets on a hot streak, there is no one to stop him. It was the perfect inning, a clinic of power shots with white balls and for a long time to go on.
Buttler's scorching blow, in which he passed 300 sixes in his career in T20 cricket, came after England's bowlers fired again, reducing Australia to 21-3 after the power play.
Chris Woakes (2-23) eliminated David Warner (1) and Glenn Maxwell (6), while he also took a sensational catch in the middle of the on to eliminate Steve Smith (1).
England swept the defending champions of the West Indies by just 55 in their first World Cup match and then held Bangladesh to 124-9 in their second.
Livingstone, who went 1-15 in four overs against Australia with his leg and off-spin combination, said: "Our bowlers have been phenomenal throughout the tournament and we have great depth in our lineup.
Livingstone added about his bowling: "I've done it for a few years and worked really hard at times like this – to be able to turn the ball away from the bat when teams are under pressure is a great thing.
"I've worked a lot on my lengths with Jeets [England's rotating bowling coach, Jeetan Patel].
"It's about trying to change myself as a bowler to try to hit a much better pitch and not completely fail. Fortunately, that hard work is starting to pay off and I have succeeded in this tournament.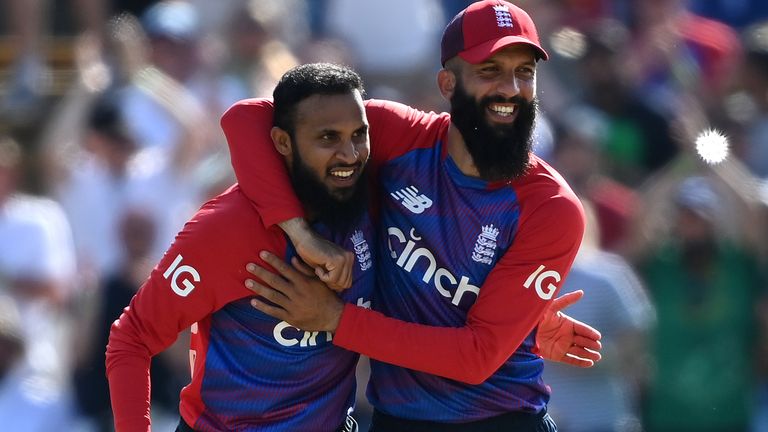 "I learned a lot from Mo [Moeen Ali] and Rash [Adil Rashid].
"An off-spinner and a leg-spinner that have probably been two of the best in the world for many years.
Adil Rashid and Moeen Ali have helped Livingstone learn the art of spinning bowling
Adil Rashid and Moeen Ali have helped Livingstone learn the art of spinning bowling
"I can learn from them, which is great for me. I am very fortunate to learn the art of spin to accompany my hitting."
On Monday's clash with Sri Lanka in Sharjah, in which a victory could secure England a place in the semi-final, Livingstone said: "We have said that every pitch is very different and Sharjah will be completely different.