Tom Daley wins bronze medal on the men's 10-meter platform at Tokyo 2020, the 60th medal at Team GB Games; The Chinese Cao Yuan beats the world champion Yang Jian And won a gold medal; Deli won the second individual medal after bronze in London in 2012 and the second medal at the Tokyo Games after 10m gold..
Recent Up to date: 07/08/21 8:43am
Briton Tom Daley won the bronze medal on the men's 10m platform at Tokyo 2020.
The 27-year-old from Plymouth got off to a great start and led the competition to China's Cao Yuan and world champion Yang Jian.
But one impressive dive after another, which earned him more than 90 points, put him in third place with an overall score of 58.25.
Yuan surpassed compatriot Jian for the gold medal with an impressive final jump of 102.60 points despite the latter posting a world record, 4 and a half somersaults that scored 112.75 points.
Cao becomes the first diver to become an Olympic champion in three different events after winning the synchronized 10-meter event in London 2012 and the individual 3-meter event in Rio 2016.
It is Daley's second medal at the Tokyo Games after he claimed his first Olympic gold on the 10-meter synchronized platform alongside Matty Lee last week.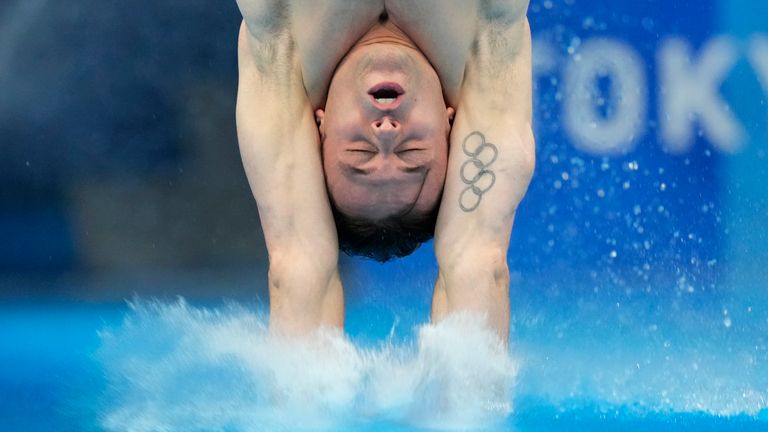 It is also his first individual Olympic medal since winning bronze in London 2012, and his fourth overall after his bronze in the synchronized 10 meters with Daniel Goodfellow in Rio 2016.
Daley won Team GB their 60th medal at Tokyo 2020 with just over 24 hours of action to go, as they are now in fourth place on the medal table with 19 gold, 20 silver and 21 gold medals. bronze.